The mission of GRYPHON Fencing & Fitness Studio is to help people find excitement, challenge and personal fulfillment through the experience of archery and fencing. We strive to create a community of athletes who are encouraging, practice good sportsmanship and seek excellence.
Why a Gryphon (griffin)? For thousands of years, the mythical gryphon has symbolized the strength of the lion, the intelligence of the eagle, and the courage and nobility of both. As such, it is the ideal mascot for our fencing club.
Gryphon Fencing is a member club of the United States Fencing Association, the nonprofit organization that oversees amateur fencing in the USA including our Olympic fencing team. Gryphon Fencing serves and supports amateur youth and adult fencers in the north Orange County area.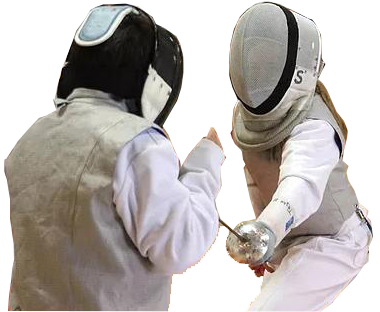 Fencing promotes coordination, flexibility, muscle tone, and stamina. A dynamic and enjoyable physical exercise, it provides an excellent cardiovascular work-out.

Fencing requires both observation and analysis of your opponent and the referee, so instruction emphasizes strategy, tactics, and the ability to think on your feet.

Fencing fosters personal discipline and good sportsmanship. Courtesy and adherence to the rules are important in making fencing a safe and fun activity for all participants.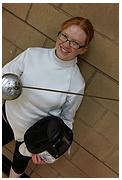 "I've met some of my best friends through fencing, pushed myself harder and further than I would have thought possible, and grown a lot as a person."  Amelia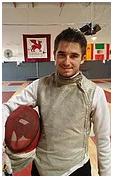 "The most unique aspect of Gryphon is its extremely friendly and talented coaches who constantly seek out new ways to teach, recruit fencers, and expand people's worlds – of all ages. If I had a place to call home in the fencing world, it would have to be Gryphon Fencing."   Algird